The All New Powerful CRM
The fact that over 93% of Real Estate consumers conduct their own Real Estate research online illustrates a powerful "self service" dynamic within Real Estate. This is especially apparent during the early stages of the sales cycle. Therefore, your Real Estate website represents the largest rung of your Real Estate sales funnel. Stand-alone CRMs miss this critical connection.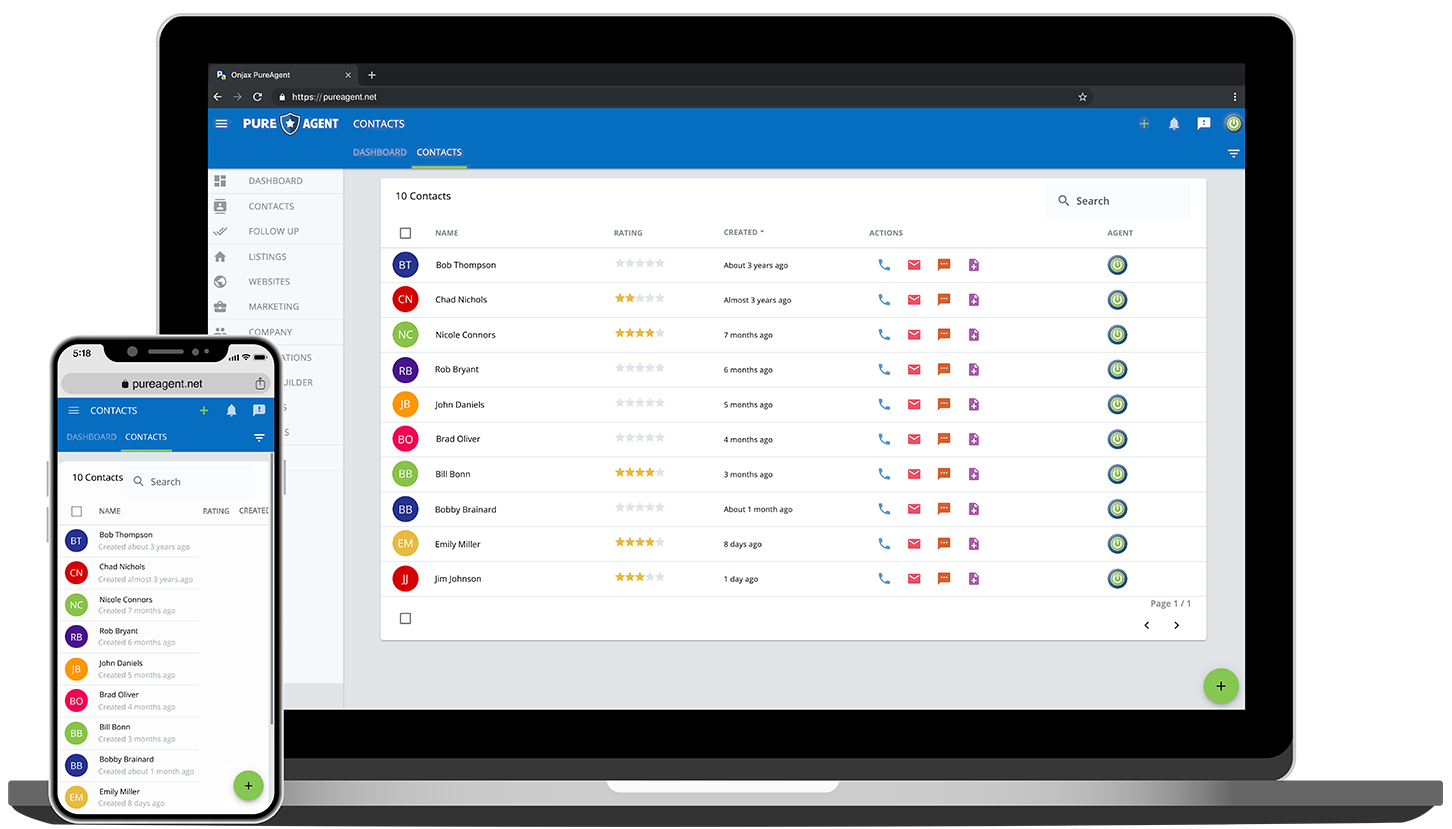 "Your prospect activity online should trigger your sales follow-up process."
PureAgent CRM provides you and your team key insights and direction for proper lead follow-up. This best-in-class platform helps you monitor prospect activity on your website, while assisting you in executing tasks and communication for appropriate follow-up, all within a single CRM application.
Management made
effective & easy
Run your real estate business like a business.
You love working in real estate, but it's not a hobby. Your goal is to profitably serve your clients. Your ability to manage your marketing, clients, prospects, team AND fully manage your business simply can't be achieved with one-off technology applications, with little or no practical integrations. You can build and manage a powerful database for your business with PureAgent CRM.
Leads Central.
All Your Prospect Leads In One Place
Do you and your agents have leads spread out over multiple different contact systems, address books, and spreadsheets? Consolidate all your prospects, clients, and contacts into a single powerful PureAgent CRM database. New leads? Not only can you manage all your new website leads, but also new leads from Zillow, Realtor.com, Facebook, Bold Leads and more!
Get leads to your agents FAST!
Every new lead can be delivered to your agents instantly with PureAgent LeadFlow automated lead distribution funnels. Response time is critical with new leads. Now you can be sure your agents receive and accept every new lead, on time and with accountability. Your custom lead distributions groups ensure the right leads go to the right agents. With conditions for lead acceptance, all your new prospects get contacted right away!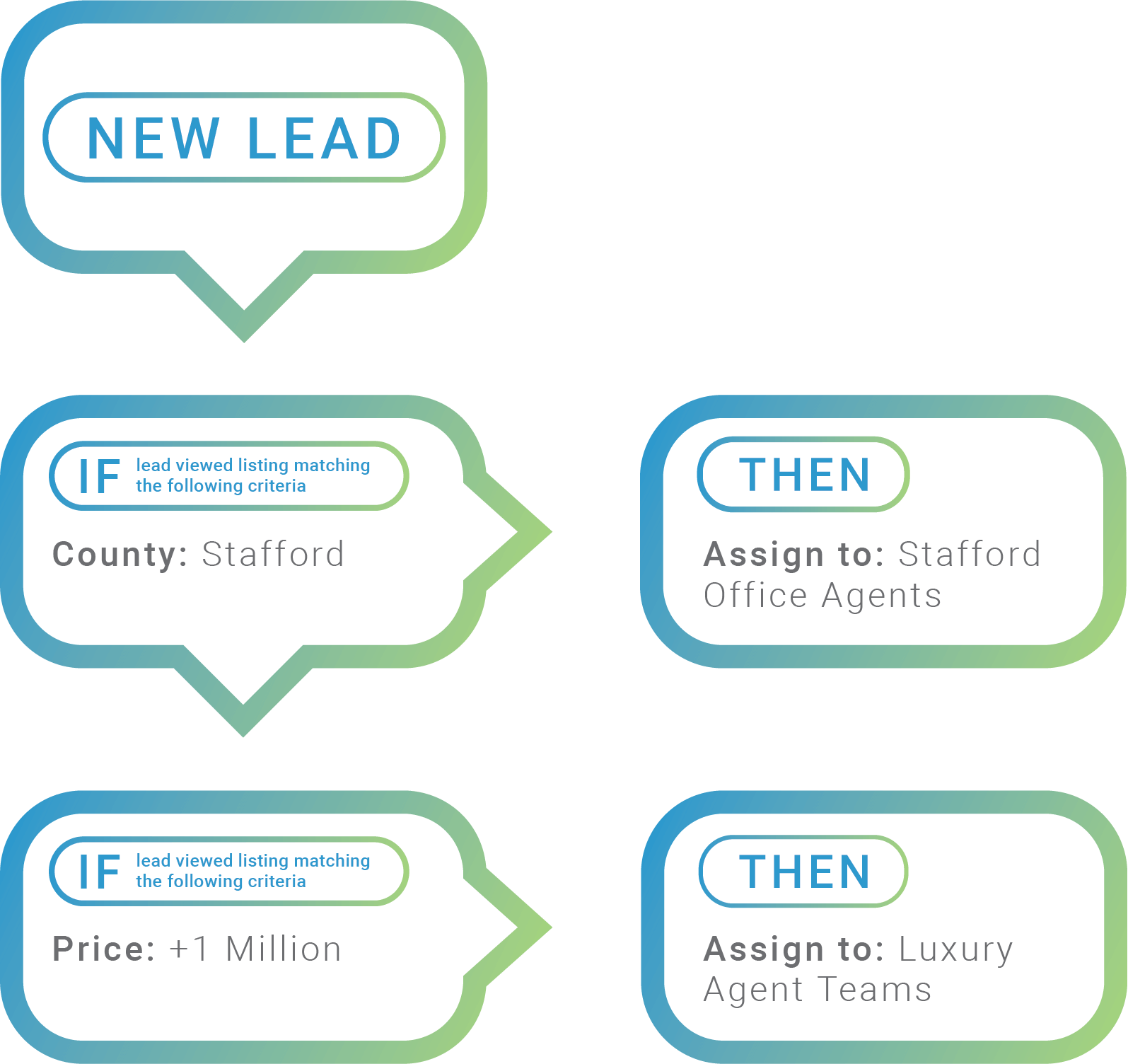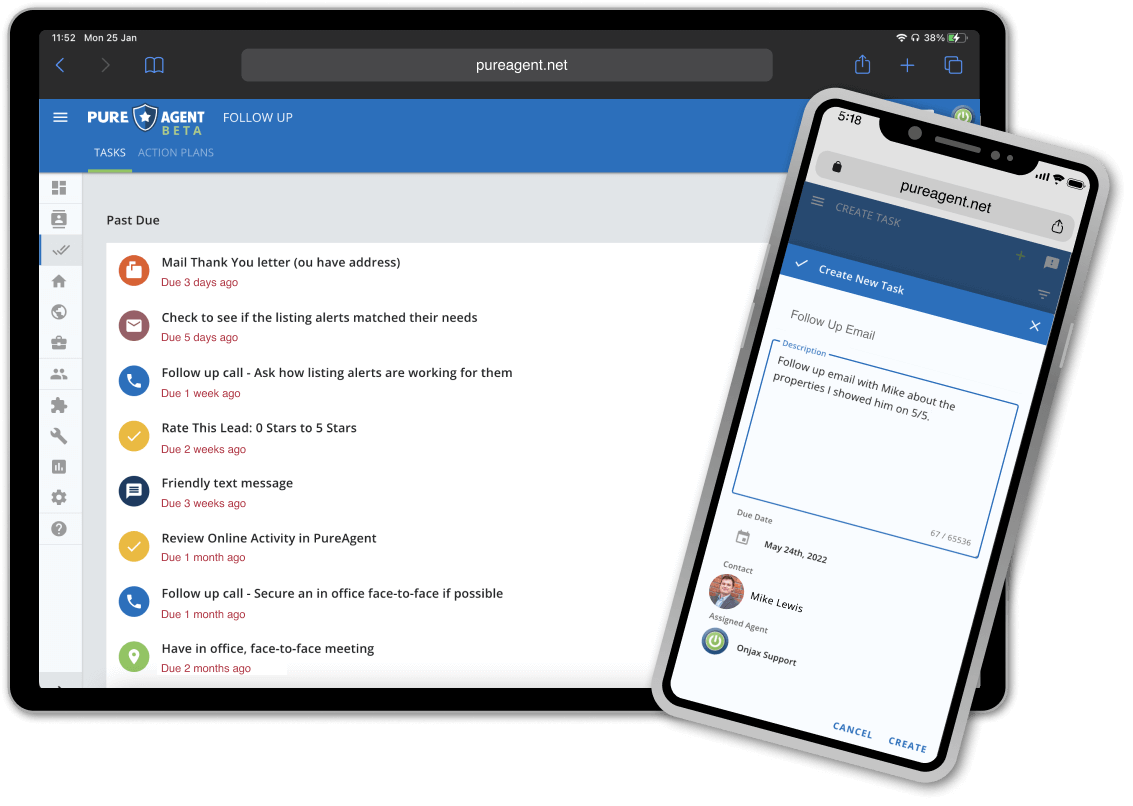 PureAgent CRM Needs You!
Remarkably, real estate lead acquisition cost continues to rise, while lead follow-up efforts continue to fall short. Studies estimate that 50% of new leads get ZERO follow-up response, and up to 80% do not get a second follow-up. This causes millions in lost revenue for your agents and brokerage. PureAgent CRM task management and action plans help you and your team organize proper follow-up, reminding you of key actions to optimize your lead acquisition efforts, increasing your bottom line and agent success.
All your conversations in one place
E-mail, video email, and texting are all available within the PureAgent Platform. Are you tired of looking through old emails and texts for communications you've had with a prospect or client? Are you looking for more impactful and easy ways to connect with your database? With PureAgent CRM, you can send personal emails, templated email messages, individual property recommendations, automated listing alerts, text messages, and now even video emails!
Connecting Content, Community and Consumers in one place!!
With listings auto-populating from your MLS into PureAgent CRM, you can easily market, share and track your listing performance online. Even better… you can match-make your listings with active prospects in the database. You have listings, PureAgent provides prospects…. And you play Cupid!!


Inventory + Prospects =
Transactions!!
Better Results
for your
Whole Team.
See Your Business In A Whole New Light
You need to know how effective your marketing is. You need to know how efficient your team is performing. You need to know who is active. You need to be on top of trends. You need to identify and pursue profitable returns!

PureAgent CRM Reports give you the insight you need for your business. Take control!
Lead Distribution Reports