Broker, Team, & Agent Websites
Designed to engage, optimized to convert.
The core of your value to your customers is YOU. There is no one like you, so don't settle for the same cookie cutter message as the next. Using the Onjax CMS, build your brand by sharing your unique story with the world. No one can duplicate your personal style and tenacity, so express your values and mission on your own domain and bring buyers and sellers together with the class, experience, and expertise of your team.
Custom Domain Websites for
Everyone on Your Team
Your Onjax system is capable of powering multiple websites for every office, team, and agent. This gives your individuals the power to market themselves and their unique value proposition, while maintaining compliance, branding-control, and oversight.
With the Onjax CMS, you and your team have full control over all the content pages on your site and the full navigation you offer your visitors. Build a rich store of valuable market knowledge for your audience by developing pages for each of your niche market areas. Write your own area descriptions and automatically include custom listings (automatically updated) to your community content. This strong content strategy combines your market knowledge with the rich listing data powering your Onjax Platform.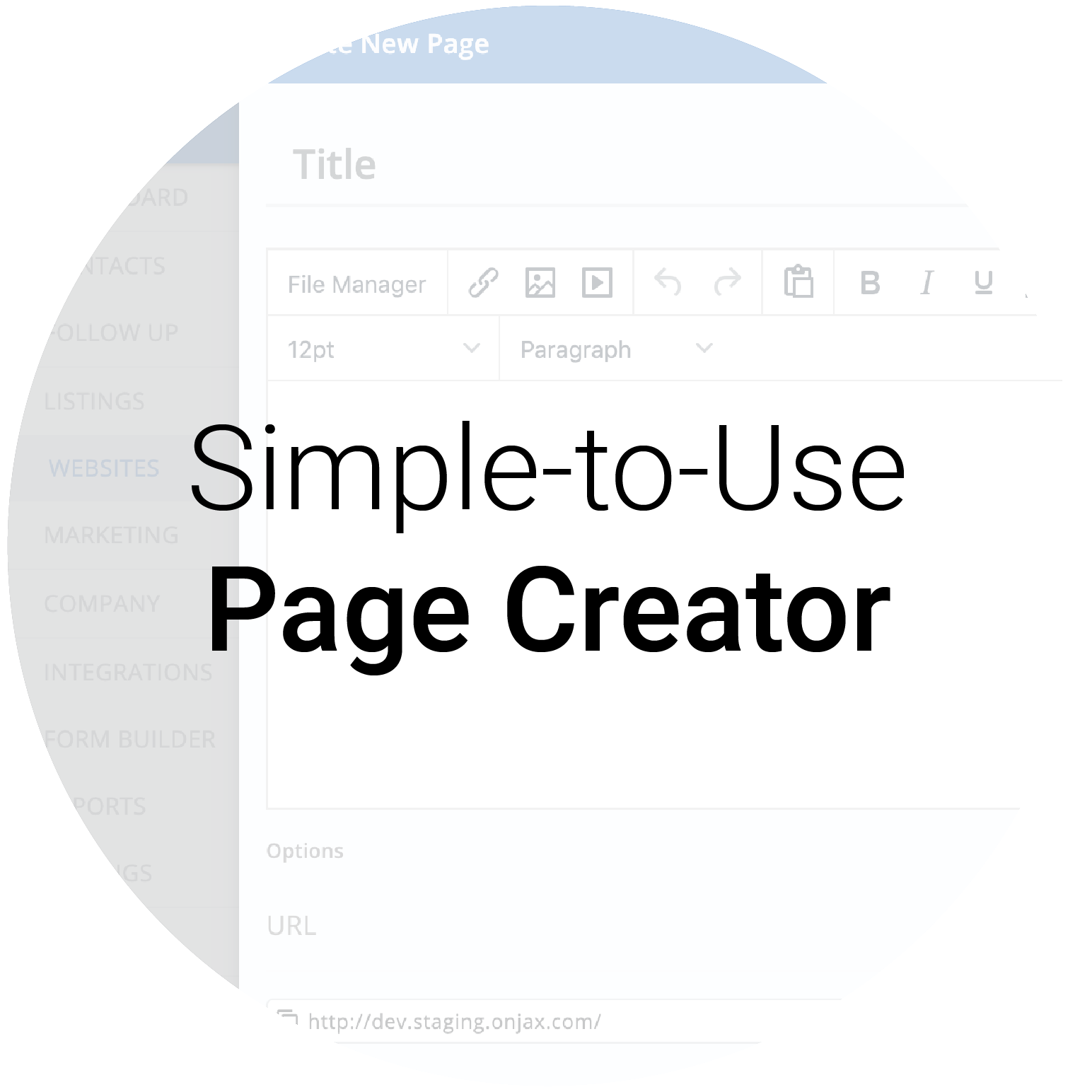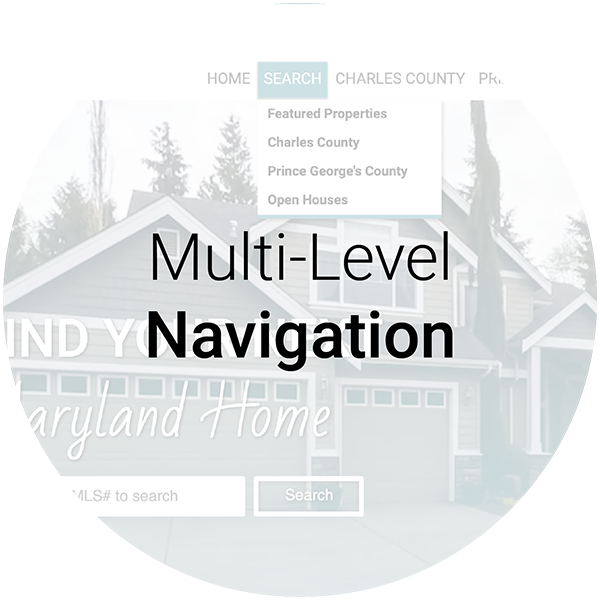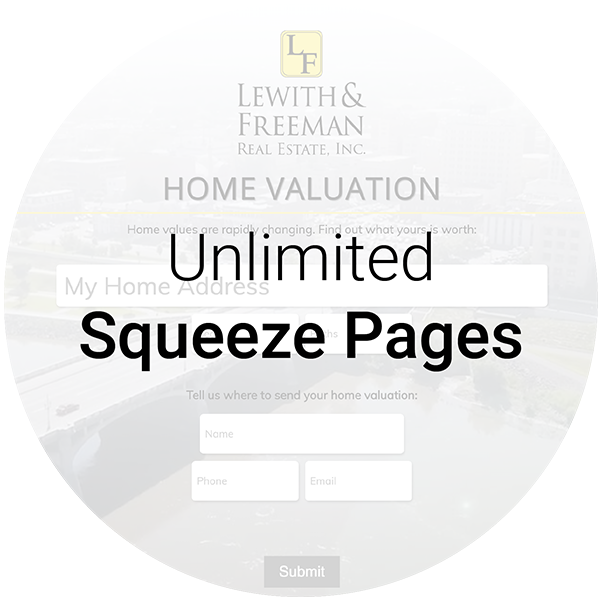 Crafted as a
SEO Powerhouse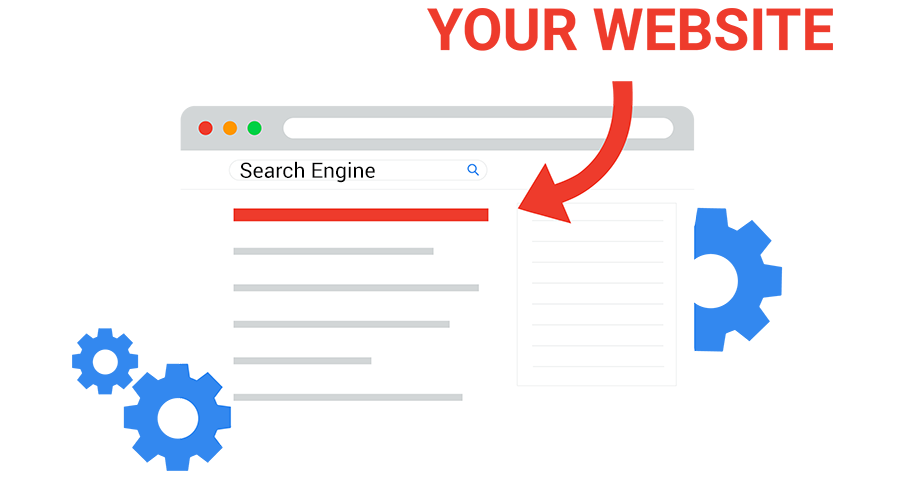 Your Onjax websites are't just collecting dust on a generic CMS or blogging platform. Instead, it was custom crafted to be the best performing SEO toolkit for top-producing real estate professionals.
Fully indexed IDX listings on YOUR domain
Clean URLs for every page
Proper 301 redirects
XML Sitemaps
Schema Structures
Community Landing Pages
Lead Form Squeeze Pages
and so much more!
Robust
Integrated Blogging
Stop building your business on rented land! Instead, grow your own long-term organic SEO strength by blogging right on your own domain. The Onjax blogging system provides your entire team with the power to write relevant, interesting, and audience building content right within the branding and control of your organization. Whether you're a small, agile team of 5 agents, or an enterprise-level brokerage with multiple offices, everyone can build their credibility and value with blogging content for their customers.
Behind every successful business is a team of partners, with the common goal of serving the customer. Our Partner Module enables you to bring your trusted related business into the system, to enhance the value for the consumers, and collaborate on marketing to a wider audience.